Christians-In-Action (CIA) Class
Long, long ago in a small room high in the Education tower a small group of young parents first gathered around a coffee pot and an open box of doughnuts for prayer and Bible study. The CIA class has endured the adventures of caring for aging parents, raising children, attending their weddings, the births of grandchildren all in sickness and in health. Prayer is more than words and so this class serves the church family through Choir and many committees. They also serve in community projects and through Baptists on Mission in state, USA and International mission work. Through the years the CIA class focus remains on PRAYER. In addition to Formations material, they yearly set aside time to study a Bible book or writings by contemporary authors. God has blessed this band of travelers and they invite all to join them. Bring a Bible, good pair of shoes, gloves and knee protection.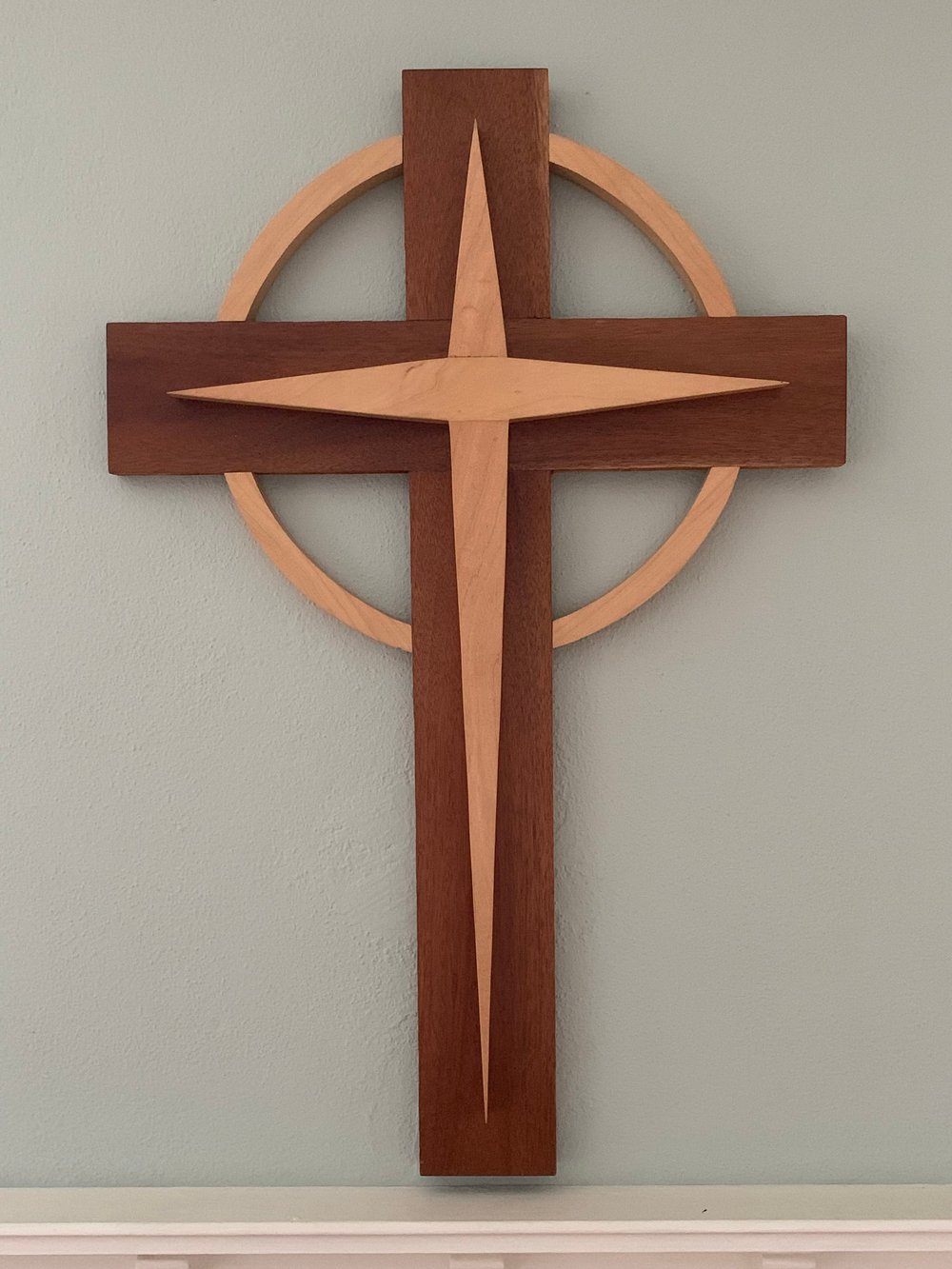 CIA Missions Work - Oct 2022
Submission by Dr. John Whalley: "This week I had opportunity to visit Baptist Children's Home in Thomasville. I was warmly received as I brought a donation of 27 Just in Case pillow cases for the young residents. I also carried along some "gently used" furniture and china from my childhood home. They will be restored and proceeds donated to the ministry. FBC's long standing partnership continues this November as the team travels to the Good Shepherd Center in Guatemala. The pillow cases are already packed. Christians in Action on the move."
Circle of Friends Class
The Circle of Friends Sunday School class of Morganton First Baptist Church is just that – a circle of friends wanting to encircle more women of all ages into this class. They discuss the lesson each Sunday in the church library, encouraging one another to voice their views on their interpretation as the teachers, Annie Vogt, Marilyn Blair, or Donna Massey, lead them through God's word. They use the "Formations" Study Guide from Smyth & Helwys Publishing.

The women of this class are supportive, caring, and pray for each other as they also reach out to others through prayers, cards, phone calls, visits, and gifts.

They are actively involved in making cheerful pillow cases for the sick, orphanages, nursing homes, and children in foreign countries and the USA. This ministry has expanded to also include clothing for children throughout the world.

They are involved with and support the backpack ministry, supplies for schools, families and children in need, and all local, state, national, and world missions of first Baptist Church.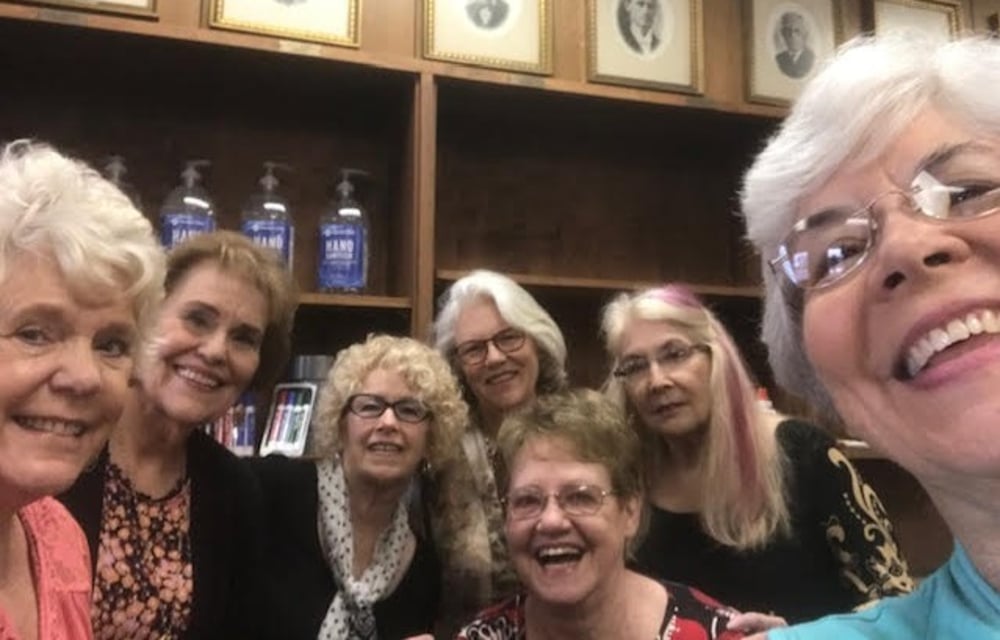 Ecumenical Class
The word "Ecumenical" means promoting or relating to unity. This description is fitting for the Ecumenical Class where they strive for all to feel welcomed, included, and loved. Regardless of your background, age, and other differing factors, we are children of Christ called to love and share the gospel.

While the age range for members in this class extends from mid-forties to mid-eighties, all ages are invited and welcomed.

The Sunday morning Bible studies are broad, including focuses on specific books in the Bible, video study series which have previously included studies by Max Lucado and Rick Warren to tackling challenging issues of today where culture and conviction collide. God's Word is always the center of these studies and includes how to apply the Word to grow as Christians and disciples for Christ.

The Ecumenicals participate in diverse mission projects such as serving in the Burke United Christian Ministries soup kitchen, building handicap ramps, participating in the community firewood ministry providing split wood to those in need, and mission trips to help areas that have been impacted by natural disasters.

This class invites you to join them - a group united in love and service to our Lord, Jesus Christ. They welcome you with open arms.
Seekers Class
"Seeking to discern what it means to be a follower of Christ in today's world."

The Seekers class is comprised of single adults and couples of various ages, diverse personal backgrounds, and differing faith experiences. The class's goal is to seek to discern, through open Bible study and honest group dialogue, what it means to be a follower of Christ in today's world.

The Seekers aspire to faithful, honest, informed reading and interpretation of the Bible. The text used for this class is the Bible, with study materials approved and suggested by the Christian Education Committee and determined by consensus of the class teachers and members. They frequently use the lessons in the Nurturing Faith Journal. They also use additional studies both book and video-based series by recognized thought-provoking authors.

As they strive to live the command to "love our neighbor as ourselves," the Seekers Class supports a variety of demonstrations of being Christ's hands and feet in our community and world. As such, they participate in:
· Special Missions Offerings
· Mission Morganton
· Young Adult Ministry
· Options Women's Shelter
· Back Pack Ministry
· Casting for Hope

The Seekers search, individually and collectively, through myriad opportunities to respond to God's beckoning to be good stewards of our earth, value the dignity and worth of all, and love and support each other.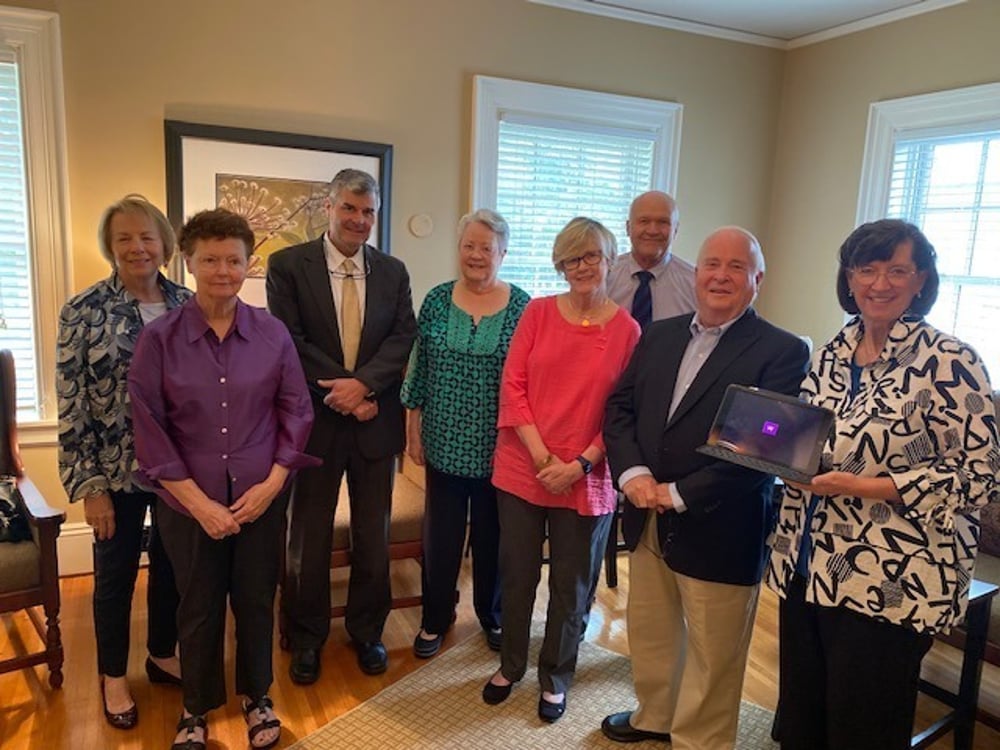 Serendipity Class
The Serendipity Class is composed of both singles and couples, most of which are in their 50's and 60's but very young at heart. This class has four teachers that alternate each quarter. Serendipity Class strives to be at the forefront of Christian witness, in service to our community and as a partner with the First Baptist Church family.

The class's main purpose is to support and love one another through the struggles in life.

Serendipity is involved in: volunteering at the local Soup Kitchen on the first Wednesday of each month; helping in the Back Pack Ministry; volunteering during Mission Morganton every September; supporting Mimosa Christian Counseling Center by holding fund raisers and general support throughout the year; and supporting college students of FBC with cards and gifts throughout the year.

Sunday School Events Gallery
The Serendipity Sunday School class celebrated "I Love Sunday School" month by dining together on Wednesday night (2/15). They celebrated their teachers; John Bennett, Jim Black, Fred Little, and Martha Simpson.
A Fellowship of Friends from various FBC Sunday School classes at the Dancing with the Stars performance that was held at the Comma on February 4th. They were there to support Jan Richardson, who was dancing in the event and chose The Meeting Place Mission to be the recipient of part of the revenue from the ticket sales for the event.
Serendipity Sunday School Class had their Christmas party on December 7!
The CIA class joyously celebrated our member Nova Pope's many years of service as First Baptist Church Secretary. She has passed on a legacy of compassion, generosity and gracious hospitality to all who entered the office. Hip, Hip, Horray!
"For the beauty of the earth, for the glory of the skies "… Christian in Action class enjoyed a late summer gathering with always good food, laughter and a sunset on Lake James. Always doing something.
Christians in Action class doing some Christmas caroling in 2021.